Testimonials
Referenced in published literature:
Bennett K.H., Hare H.M., Waller R.M., et al. (2017). Characteristics of NPS use in patients admitted to acute psychiatric services. In Southeast Scotland: a retrospective cross-sectional analysis following public health interventions. BMJ Open 2017;7:e015716. doi:10.1136/ bmjopen-2016-015716
Charlton, J., Albanese, A. & Brodie, L. (2018). The challenges of type 1 diabetes and new psychoactive substance misuse. Practical Diabetes International (June 2018).
Fletcher, E., Tasker, S., Easton, P. & Denvir, L. (2015). Improving the help and support provided to people who take new psychoactive substances ('legal highs'). Journal of Public Health pp. 1–7 doi:10.1093/pubmed/fdv191.
Gilani, Dr. F. (2015). 'Legal highs': Novel psychoactive substances. InnovAiT, 8(12), 717–724. DOI: 10.1177/1755738015612509.
Macdonald, I. Teen Substance Use, Mental Health and Body Image: Practical Strategies for Support. Jessica Kingsley Publishers, 2019.
Marillier, M. & Verstraete, A. (2019). Driving under the influence of drugs. WIREs Forensic Science 2019;e1326. https://onlinelibrary.wiley.com/doi/full/10.1002/wfs2.1326
Marwick, K. (2019) Crash Course Psychiatry Fifth Edition p.82. Elsevier ISBN: 9780702073830.
Measham, F. & Newcombe, R. (2016).
What's So 'New' About New Psychoactive Substances? Definitions, Prevalence, Motivations, User Groups and A Proposed New Taxonomy
. The SAGE Handbook of Drug and Alcohol Studies. 1(33), Editors: Torsten Kolind, Betsy Thom, Geoffrey Hunt. London: SAGE Pubications Ltd.
Potter. G. R. & Chatwin, C. (2018) Not particularly special: critiquing 'NPS' as a category of drugs. Drugs: Education, Prevention and Policy, 25:4, 329-336, DOI: 10.1080/09687637.2017.1411885
The Drugs Wheel in use:
Scottish Government New Psychoactive Substances Review
Training Curriculum: New Psychoactive Substances in Europe State of Affairs, Trends and Developments
CREW 2000: new psychoactive drugs booklet
L'Express: Enquête sur les nouvelles drogues de synthèse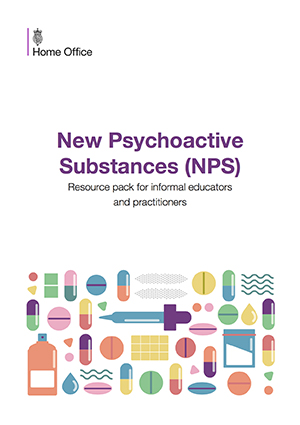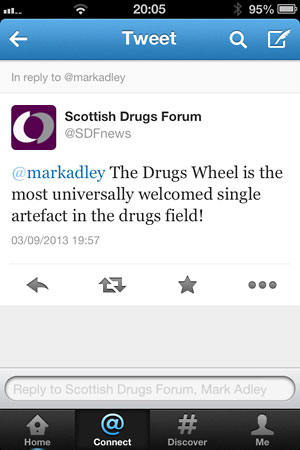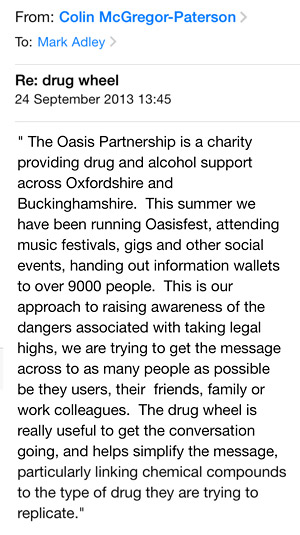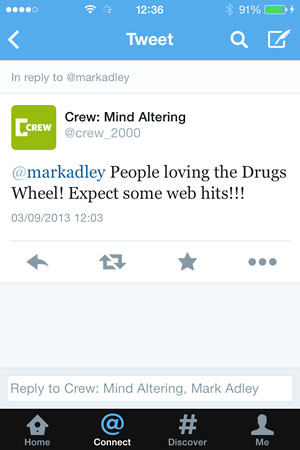 Spotted in the background of Grayson Perry's 'All Man' series for C4 by an eagle-eyed Drugs Wheel user!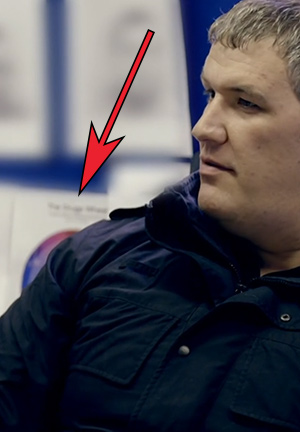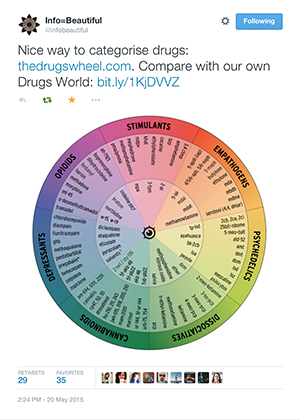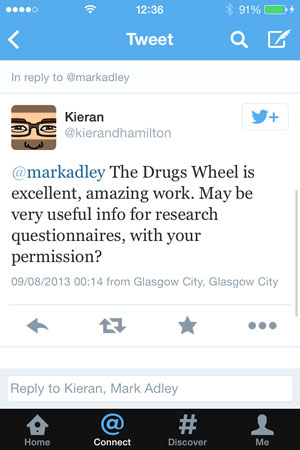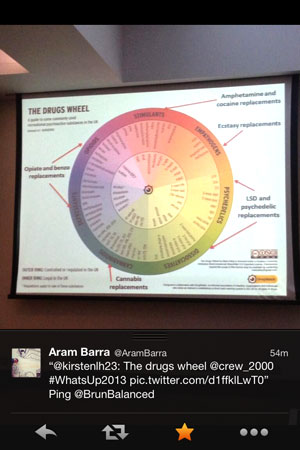 The Drugs Wheel in use by Crew2000 at the What's Up 2013 event.